The World's Innovation Data, All in One Place

Corporate Innovation
Conduct competitive intelligence in key technology areas. Identify potential co-development partners at leading companies and institutions. Develop landscape maps and sector analyses to guide R&D and innovation strategies.

Technology Scouting
Find the right technologies to power your innovation efforts, no matter how obscure or hard-to-find. See what the leaders are saying and doing in your industry. Identify promising startups before they become headlines.

Tech Transfer
Create comprehensive lists of potential licensees for your institution's technologies. Increase the volume, reach, and productivity of your marketing efforts without increasing your office's workload.
Comprehensive Search
Scan the largest database of innovation from a single interface: access research programs, collaborations, emerging companies, blogs and news articles, inventions, and patents. Gain access to proprietary data you won't find anywhere else.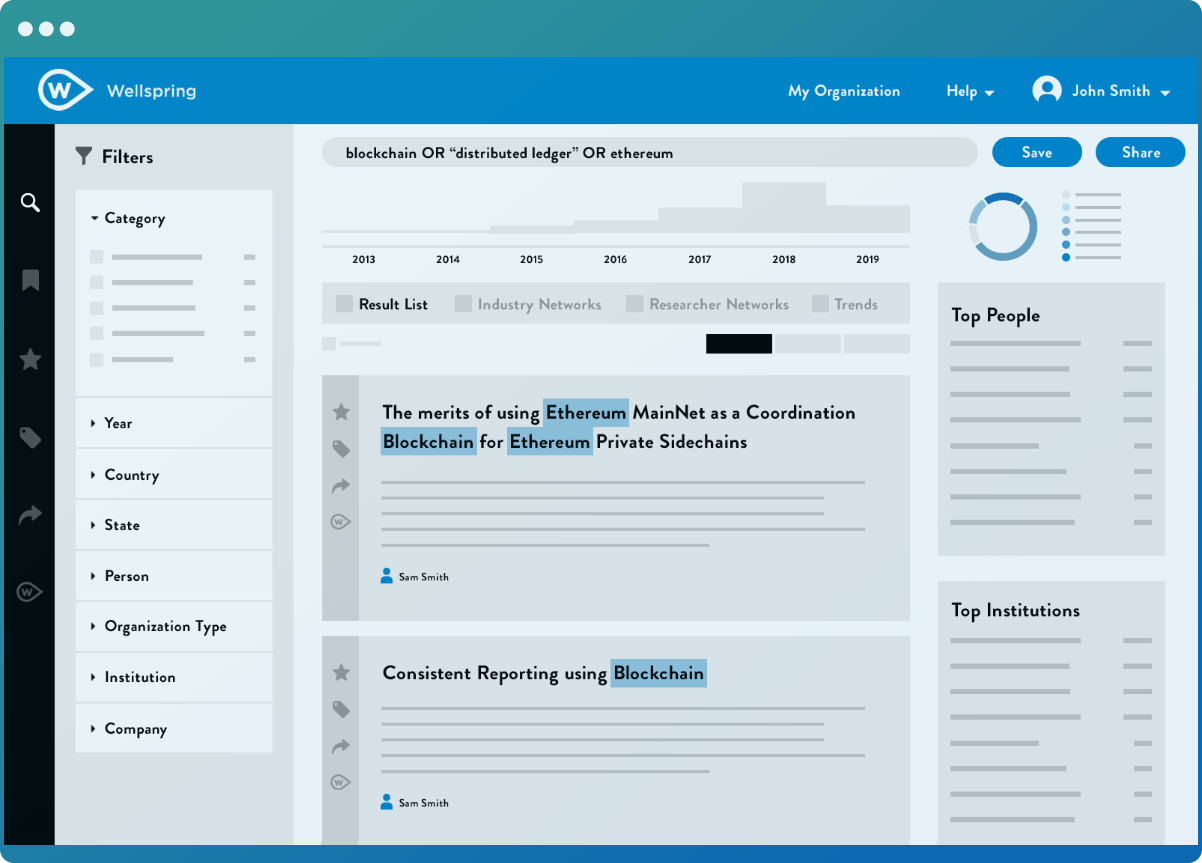 Landscape Insights
Visualize which organizations are collaborating together, and on what types of innovations. See which researchers, companies, and institutions are most active in a given field.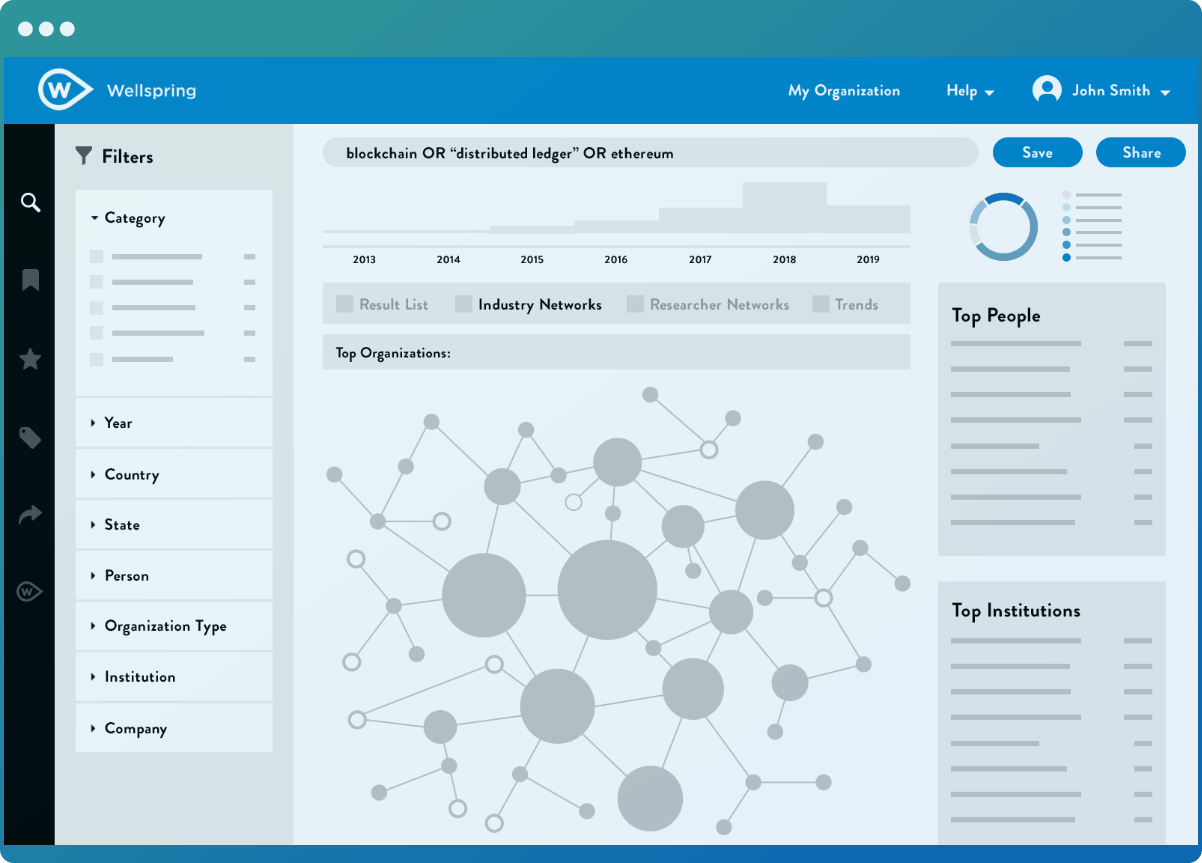 Trend Analysis
Understand which technology areas are trending toward maturity, and compare the differential contributions of industry and academia over time.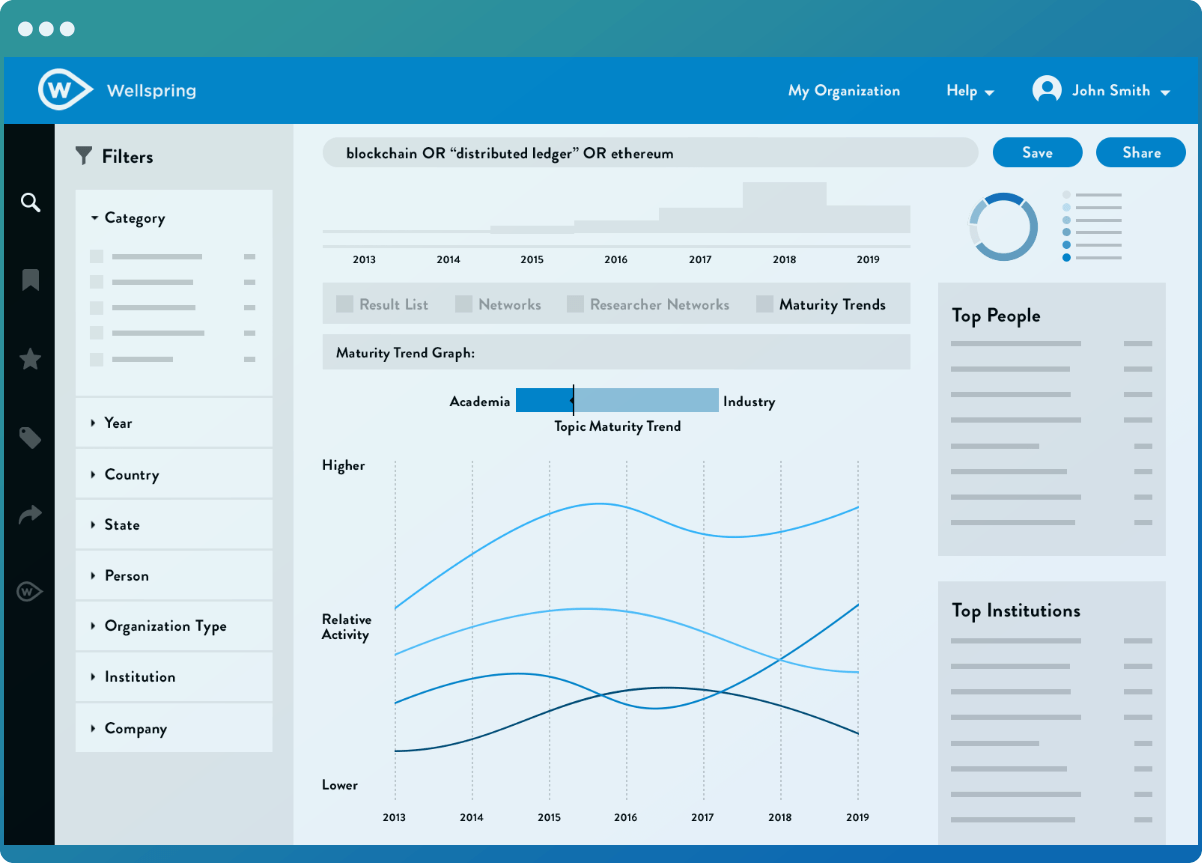 Organization Profiles
View the complete technology and innovation portfolios of universities, research institutions, corporations, startups, and more.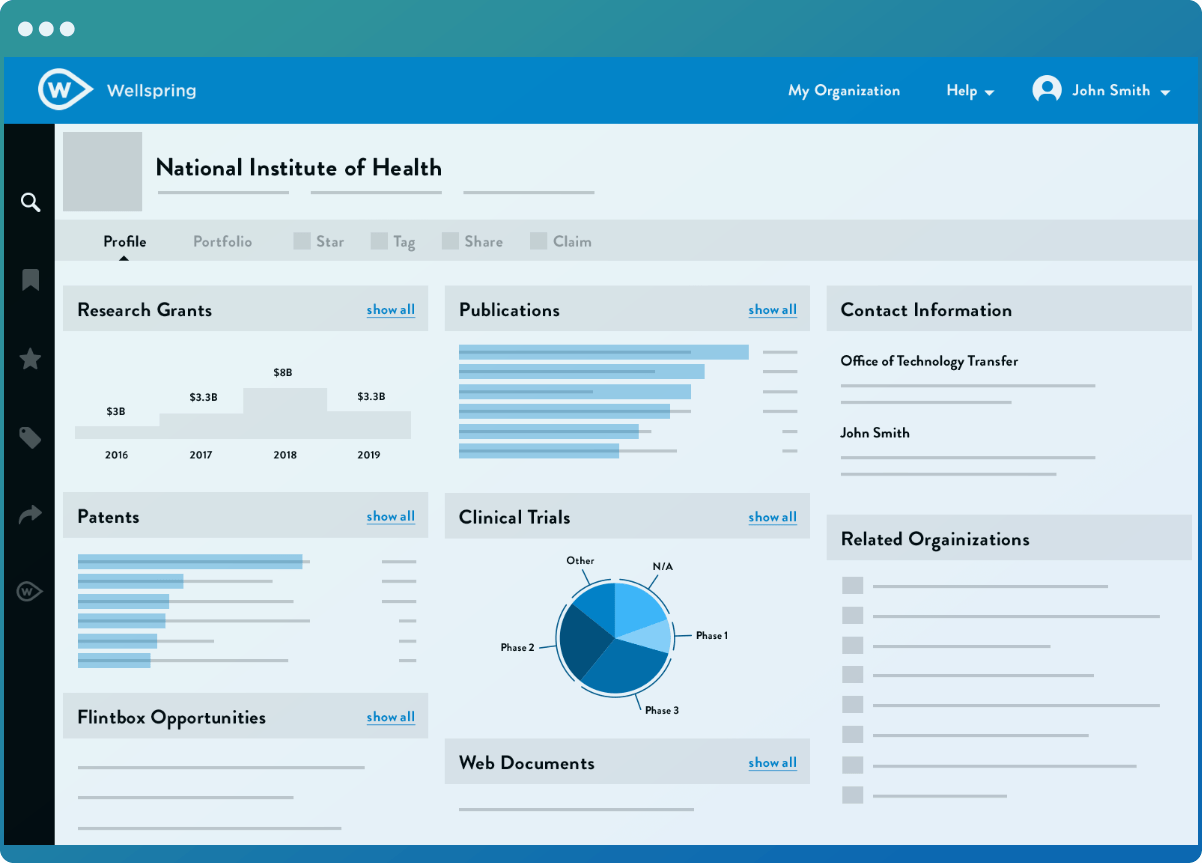 The most comprehensive innovation search platform

400M+ searchable innovation records

90+ countries' patent offices
145M+ scientific publications

4M+ research grants

2M+ startups

58K+ licensable technologies