First Surveillance Audit Demonstrates Continued Commitment to Data and Security Best Practices
CHICAGO, IL – November 20, 2023 – Wellspring takes threats to the availability, integrity, and confidentiality of our clients' information seriously. As such, Wellspring is an ISO/IEC 27001:2013 certified provider whose Information Security Management System (ISMS) has received third-party accreditation from the International Standards Organization.
ISO/IEC 27001:2013 is an information security management system standard published in October 2013 by the International Organization for Standardization (ISO) and the International Electrotechnical Commission (IEC).
A-LIGN, an independent, third-party auditor, found Wellspring to have technical controls in place and formalized IT Security policies and procedures. A-LIGN is an ISO / IEC 27001 certification body accredited by the ANSI National Accreditation Board (ANAB) to perform ISMS 27001 certifications. Wellspring has implemented several security measures and countermeasures that protect it from unauthorized access or compromise and IT personnel were found to be conscientious and knowledgeable in best practices. The scope of certification covered Wellspring's locations in Chicago, IL and Tokyo, Japan.
Compliance with this internationally recognized standard confirms that Wellspring's security management program is comprehensive and follows leading practices. The scope of our ISO/IEC 27001:2013 certification includes:
Information Security Policies

Organization of Information Security

Human Resource Security

Asset Management

Access Control

Cryptography

Physical and Environmental Security

Operations Security

Communications Security

System Acquisition, Development, and Maintenance

Supplier Relationships

Information Security Incident Management

Information Security Aspects of Business Continuity Management

Compliance
This certification demonstrates Wellspring's continued commitment to information security at every level and ensures you that the security of your data and information has been addressed, implemented, and properly controlled in all areas of our organization.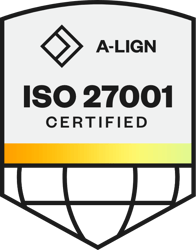 To learn more about this certification, please visit our blog.
About Wellspring
Wellspring is the world's leading provider of innovation management software and solutions for both corporations and universities. We help clients succeed in today's innovation economy by researching technology trends, finding innovation partners, identifying startups, commercializing inventions, and coordinating global R&D and innovation programs. Wellspring works with more than 500 organizations worldwide to support the continued development of the global Knowledge Supply Chain. For more information, please visit wellspring.com.
Contact
Hilary Lunkes
hilary.lunkes@wellspring.com
(312) 820-1140