CHICAGO, June 1, 2020 -- Wellspring, a leader in innovation management software, today announced Vinod "Vinny" Kaimal will be joining the company as VP of Customer Success. He will lead the global professional services organization at Wellspring, responsible for all aspects of client success, retention, and expansion, including the delivery of complex enterprise solutions, customer care programs, and industry thought leadership.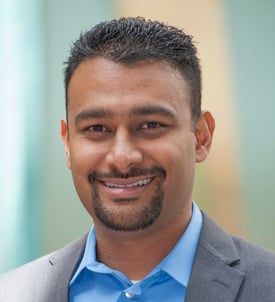 Vinny comes to Wellspring with deep experience in Innovation Management and R&D, as both practitioner and service provider. Before joining Wellspring, he spent seven years as a senior leader at The Inovo Group, a premier innovation consultancy, managing strategic innovation projects for multiple Fortune 500 companies. He has also worked as a scientist at both Cincinnati Children's Hospital and Charles River. Vinny has a PhD in Biomedical Engineering and an MS in Electrical Engineering from the University of Cincinnati.
Vinny's arrival is the latest in a continued string of strategic investments for Wellspring. Following strong revenue growth in 2018 and 2019, Wellspring has steadily added senior leadership roles in Marketing, Sales, and Professional Services. The company also recently opened a Tokyo office, to better serve rapidly expanding growth prospects in Asia Pacific.
Robert Lowe, Chief Executive Officer of Wellspring said, "We are thrilled that Vinny has joined the team at such an important time. He will be a key player in the next phase of our growth trajectory. We were impressed by Vinny's work at The Inovo Group and we expect him to be an immediate contributor to Wellspring's success."
Added Mr. Kaimal, "After seven years in management consulting, I've come to believe that the nature of corporate innovation is changing. Hiring smart people and putting the right structure in place is necessary, but not sufficient. The right software platform for innovation management and technology scouting can make all the difference. I'm eager to put my talents to work as Wellspring extends what I believe is already an exciting value proposition."
About Wellspring
Wellspring is the world's leading provider of innovation management software and solutions for both corporations and universities. We help clients succeed in today's innovation economy by researching technology trends, finding innovation partners, identifying startups, commercializing inventions, and coordinating global R&D and innovation programs. Wellspring works with more than 500 organizations worldwide to support the continued development of the global Knowledge Supply Chain. For more information, please visit wellspring.com.
PRESS CONTACT
Hilary Lunkes
hilary.lunkes@wellspring.com
+1 (312) 643-5100 x602