CHICAGO, July 16, 2018 /PRNewswire/ -- Wellspring, a leader in innovation management software, today announced Chris Townsend will be joining the company as Chief Marketing Officer. He will lead the global marketing, branding, and communication strategy at Wellspring and head the team responsible for driving market adoption of Wellspring's powerful tech scouting and tech transfer software products.
A seasoned executive, Mr. Townsend brings over fifteen years of experience in innovation management as both an industry analyst at Forrester Research and later a marketing leader at multiple software companies. He was most recently the CMO at Imaginatik.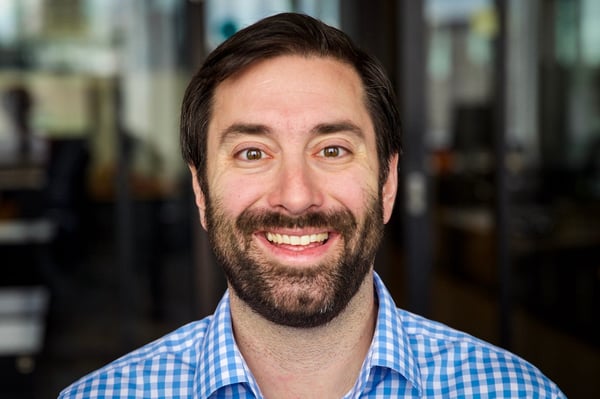 Mr. Townsend's arrival is the latest in a series of significant market expansion activities for Wellspring. His appointment follows a year of record revenue growth for the company, the acquisition of big data search platform Covalent Data, and a strategic partnership with SoftBank.
Robert Lowe, Chief Executive Officer of Wellspring said, "We are excited to welcome Chris to the leadership team. His deep understanding of innovation and proven ability to drive global marketing operations make him an ideal fit at this exciting time in the company's growth."
"Wellspring is emerging as a strong player in the innovation software industry, a market that historically has had no clear incumbent," commented Mr. Townsend. "The unique combination of comprehensive innovation search and innovation workflow management positions Wellspring to become the de facto solution for companies and universities looking to accelerate their innovation programs."
About Wellspring

Wellspring is the global leader in technology transfer and technology scouting software. Organizations rely on Wellspring to identify, evaluate, and acquire technologies, partners, and investments. Wellspring software supports the entire innovation process, from defining strategic areas of interest to investigating opportunities to commercializing results.
Founded in 2003 as a spin-out of Carnegie Mellon University, Wellspring works with more than 500 organizations worldwide to support tech scouting, IP protection, commercialization, and licensing of emerging technologies. For more information, please visit wellspring.com.
Contact:
Jennifer Welter
Jenny.welter@wellspring.com
1-888-286-9421