In North America, the AUTM Licensing Activity Survey reports annual disclosures have increased 24% over the past 7 years, resulting in cumulative patents under management growing at an exponential rate. Simultaneously, universities and hospitals have not expanded staff systematically to oversee growing portfolios. It has always been important to have a comprehensive understanding of your IP portfolio. But today the volume of data and activity demands close attention to trends and changes across the rapidly expanding collection of disclosures, patents, and agreements.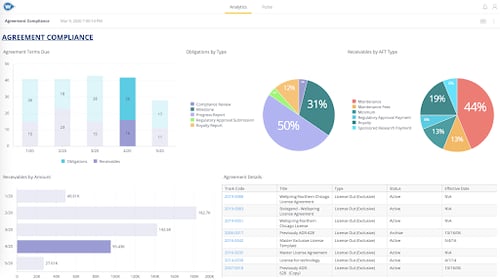 Business Intelligence (BI) Tools enable a level of insight and oversight to manage increasing portfolios. Institution-wide visualizations of data plus tools that enable an in-depth analysis highlight changes are occurring in real-time and against historical patterns. As BI Tools have become more successful and ubiquitous, Wellspring clients requested greater Tools to supplement and enhance their Sophia reports. We're excited to announce our partnership with SiSense, a platform that enables TTOs to further understand their portfolio data through a seamless integration with Sophia. We began with SiSense in December and today have integrated tools available for our tech transfer and IP management clients.
This new module comes with five out-of-the-box dashboards that are designed to provide accessible, clear insights into your portfolio. For example, with Divisional Reports, you can provide Deans and Department Chairs with access to their school's portfolio data, ultimately fostering transparent, collaborative relationships across campus. Interactive Invention, Patent, and Agreement Reports also provide a closer look at activities by geography, team member, and group.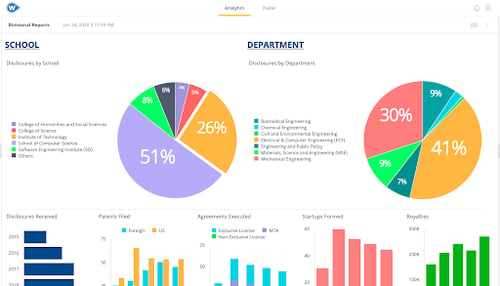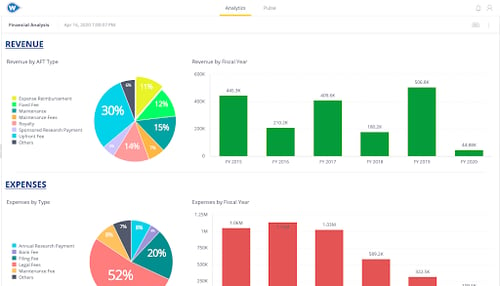 With all of that said, you may be asking yourself, "what if I need other types of reports?" If so, great! Wellspring Clients can create additional custom dashboards in one of two ways: teams may contract Wellspring's services on an ad hoc basis or independently create customized widgets by purchasing a Designer Seat.
For more information, please contact solutions@wellspring.com.
Infographic vector created by macrovector_official - www.freepik.com