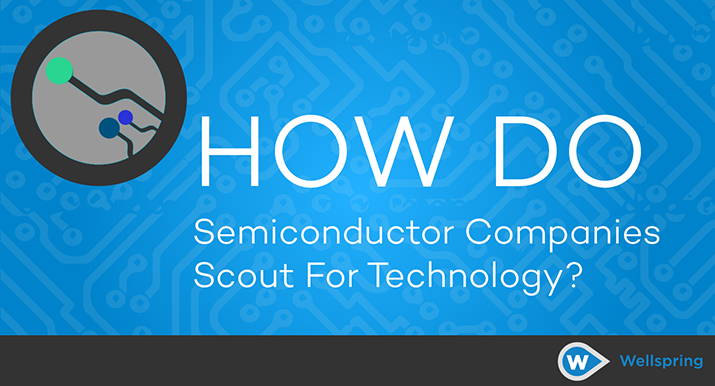 The top North American semiconductor companies have experienced sustained growth and robust profits for the past several years. These companies share many similarities, and there are a multitude of factors that have contributed to their success. However, all of the top companies (in terms of market share, year-over-year growth, and annual revenue) also practice some form of external technology scouting.
External technology scouting is a critical aspect of many semiconductor companies. It allows organizations to supplement their own internal R&D programs while avoiding costly capital investments.
Below we examine some common techniques for external technology sourcing in the semiconductor market by using five highly successful companies as examples.
Technology Partnerships – Gainspan
Gainspan, a San Jose, California, company that manufactures wireless connectivity solutions for the Internet of Things, recorded 297 percent growth in 2015, ranking fifth among semiconductors on the Deloitte Fast 500 list. Gainspan partners with multiple firms for application codes, networking, and audio/video solutions.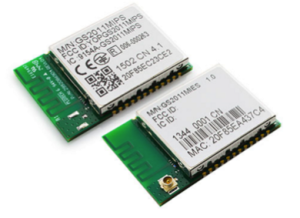 Many semiconductor companies collaborate with a wide range of infrastructure and application partners. By entering those formal partnership agreements, complementary products manufacturers, customers, and suppliers can create an extensive ecosystem for knowledge sharing and technical expertise. Technology partnerships allow companies to effectively expand their knowledge bases without having to invest in internal R&D that is not directly related to their core businesses. Networks of synergistic companies ensure a fast, reliable route to market for leading semiconductor companies.
As a result, sourcing technology partnerships is a major concern for most semiconductor companies as channel partners, suppliers, and complementary product manufacturers are constantly developing new technologies that could impact their businesses. In order to be effective, organizations must actively search for emerging technologies in adjacent markets and seek partnerships with the organizations that create them.
University Research Partnerships – NeuroSky
NeuroSky, another San Jose company, grew 693 percent in 2015. NeuroSky makes innovative biosensor solutions, including EEG and ECG, that enable OEMs, ODMs, and service providers to develop advanced consumer wearables. NeuroSky partners with universities on research projects to develop tools that help people improve concentration and attention.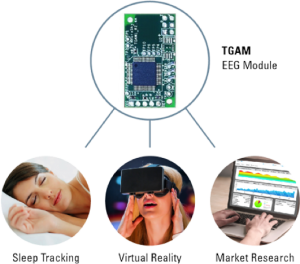 A large number of successful semiconductor companies also work with leading academic institutions to transfer the results of early scientific research into industry-ready applications. Those partnerships often seek to establish long-term, multi-phase R&D programs that explore future technologies and applications that could translate into new products for the company.
By partnering with universities on early-stage research projects, organizations are able to reduce risk, minimize capital investment, and capture a more accurate view of the potential new technologies and applications shaping the market. Many semiconductor companies seek university partnerships as a way to both identify those new sources of innovation and to predict trends that could impact their businesses. To maximize university–industry partnerships, semiconductor companies must search a wide network of potential academic institutions and carefully manage the projected results.
Micron Technology, the publicly listed multinational based in Boise, Idaho, executed a multiyear technology and patent license agreement with Tessera Technologies in 2014. That agreement involved the licensing of semiconductor packaging technology to Micron along with other joint development efforts.
Much like strategic technology partnerships, licensing partnerships increase an organization's technical capabilities. In return for royalty payments, licensees receive the right to use a specific technology, but they often do not receive additional process knowledge or technical expertise. However, licensing agreements allow organizations to quickly capitalize on a market-ready technology. By identifying and licensing external intellectual property, organizations can ensure protection from costly patent litigation while also guaranteeing they will not be excluded from a particular field of use later.
Licensing partnerships are critical to accelerating innovation by introducing key external technology in a timely and legally defensible manner. Such deals are often more resource intensive than industry technology partnerships, but they offer more concrete benefits. Sourcing new technology through licensing partnerships ideally has streamlined due diligence and organized decision-making across many parties to be more effective.
Qualcomm, the American semiconductor behemoth out of San Diego, California, produces a wide range of products and, as such, supports a massive R&D operation. To fully capitalize on external innovations, Qualcomm Ventures, an investment arm, was formed in 2000. The Qualcomm corporate venturing team makes strategic investments in early-stage high-technology ventures. Since 2000 the company also has set up regional funds in key technology markets including South Korea, Japan, China, and Europe.
Corporate venture capital teams in the semiconductor space are often tasked with identifying and financing external
start-ups that provide strategic technology as well as financial returns. The investment company usually searches for opportunities with a strong complementary product within its own market or a closely related one.
Learn More
Many semiconductor companies actively search for quality proprietary deals in order to accelerate product development and technical acumen. These deals are often complex and require significant resources to execute and manage.
External technology scouting allows semiconductor companies to quickly and efficiently find, evaluate, and source new technologies. Those critical activities provide long-term benefits to companies seeking to supplement their internal R&D processes and stay ahead of the competition. For more information on technology scouting processes, please visit Wellspring.com/Tech-Scouting.