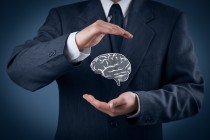 For more than 40 years, AUTM has provided essential education for technology transfer professionals around the world. The annual AUTM event continues to serve as the single most important meeting place for industry leaders, investors, and academic research professionals.
As such, Wellspring is thrilled to announce a major software partnership that will change the way you work in Tech Transfer and IP. You can hear the announcement live at our booth 201 at 10:10 am on February 23rd.
Since the passing of Bayh-Dole nearly thirty-five years ago, technology transfer has become exponentially more complex. Wellspring has worked tirelessly to simplify the process, and has optimized hundreds of tech-transfer departments around the world. This new partnership will take us one step further in our quest to fully streamline the academic IP process.
Wellspring has over 10 years experience delivering web-based Tech Transfer solutions with frequent updates to meet your needs of today! Visit our booth to see our demos of our groundbreaking software solutions (17 new modules and major enhancements were made to Wellspring software in 2014).
See you in New Orleans,
Joe Granda, EVP Marketing