I'm a fairly organized person, but I have my moments. Occasionally I misplace a thing or two, but rarely something like house keys that sends me into panic mode. Usually instead whatever I uncover is often a serendipitous little find.
That's just what happened to me this week.
Due to our rapid growth here at Wellspring, desks and offices around our Chicago offices are quickly becoming snatched up. I came on board more than a year ago, sitting in a corner overlooking the River North neighborhood. Due to a slight reorganization of departments, I moved to the other side of the office this week. It was no real hassle on my part fand has actually made it a lot easier for me to communicate with the Wellspringers I work with the most.
Here's where my fun discovery comes in.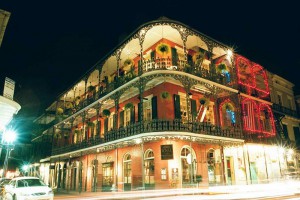 Earlier this year, my colleague Luke Hinson and I were lucky enough to attend Frost & Sullivan's 8th Annual Innovation in New Product Development and Marketing MindXchange in New Orleans. It was a great experience, with a well-run conference and a chance to talk with others in R&D, and hear from some motivating innovation experts.
One of those speakers was Randall Wright. I remember him specifically because I had a chance to have lunch with him before his presentation and as the senior liaison officer of the Massachusetts Institute of Technology's Industrial Liaison Program, he had some great insight about innovation development.
Prior to his presentation, he handed out an article he wrote about why innovations are arguments. Namely, the difference between technology scouts see as innovation and what many business leaders think innovation is. I filed it with my papers from the conference and said to myself that I'd check it out once his presentation is over.
Between the conversations and other presentations, I unfortunately did not do that. That is until I moved the contents of my desk and uncovered the article, which I had saved. I'm glad I did.
Wright brings up an interesting point, one that I think is holding a lot of companies back as they deal with innovation plans. In short, business executives and tech scouts need to get on the same page. What tech scouts are looking for is a game-changer; what business executives are looking for is what they can get from innovation. While the two are tied together, they aren't the same thing. Thus, issues develop.
What Wright explains then is innovations are more than just developments, they're arguments. They're three things tied together – a proposition, inference, and conclusion. So if we're looking at innovation, we're looking at an "if then" situation. If this innovation happens, then everything will change.
It's a simple, yet brilliant point. It brings together the innovation definition of the tech scouts with the need of the business executives. The "if" is the innovation. The "then" empowers the executives to implement the innovation. If you can't defend the second half of that, then your innovation isn't groundbreaking. If you can't see how you'd implement your innovation, it's not worth pursuing. Companies must develop innovation arguments if they want to get it anywhere.
With that attitude shift in mind, I'm sorry it took me so long to find this article.
So while I'm not encouraging anyone to intentionally lose anything; that's likely to cause a lot of headaches and hassles. Rather, when you do, and you probably will, I hope it's something that will get you thinking like this one did for me. It sure beats losing the house keys.